Our Services in Brief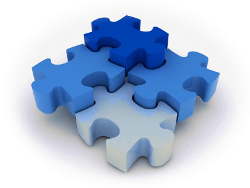 We have a wide range of testing services to cater your testing needs. Our exposure with wide range of testing engagement will help us to find best possible solution for you.
There are various engagement models that could suit you or can design a better engagement model to suite your needs.
You can outsource the entire testing process to Pragmatic Testers or allow us to be a part of your existing testing team. We could work from onsite or offshore based on your needs.
Who Are We?
At Pragmatic Test Labs, we provide software testing and quality assurance services to a wide variety of organizations. We serve IT and IT enabled companies, government bodies and organizations from different industry verticals around the world.
About Us
We are a team with collective experience of over one hundred years in executing software development and testing projects. Our team has worked with world's leading organizations, focusing on a wide spectrum of domains, tools and processes. We invest a significant time on continuously training our team on tools, process and techniques to provide a better service to our clients.